Sid Meier's Civilization: Beyond Earth Free to Play & 40% Off @ Steam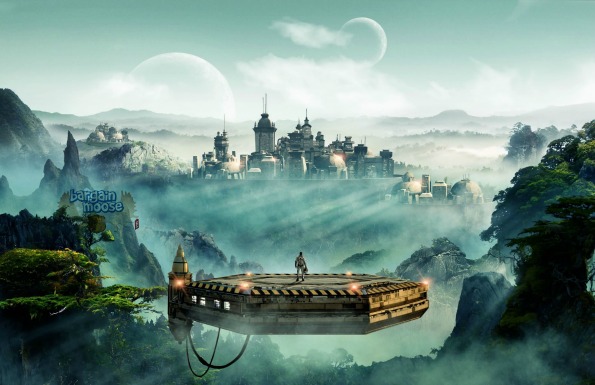 There goes my weekend! Sid Meier's Civilization: Beyond Earth (you know that edition they just released THIS FALL) is now free to play on Steam for this weekend only! This is huge news my lovely gamers!
Three days of free game play for one of the greatest franchises to grace the PC is nothing to snivel at. This newly imagined edition to the Civilization franchise takes conquest, expansion, and domination off a 'normal planet' with human like Barbarians, resources, terrain, and water. This time, you get to deal with alien life forms, new resources, different factions, and learn how to survive beyond Earth.
I will admit that I have not yet bought Beyond Earth. I am still revelling in Civilization V with the New World expansion on top of Gods & Kings. I try not to waste every Saturday morning gaming, but a few times a month I cannot recall doing much else. It is relaxing, fun, and great strategic planning for taking over the world.
Now, you have three days to enjoy playing Beyond Earth free. You will need to download the game to your system, and then you are all set. If you get addicted (don't blame me!), I have some other good news for you. Right now, Beyond Earth is on sale for 40% off. Originally $49.99, the game is on sale for $29.99. This is $5 cheaper than the game cost during the large Steam end of year sale I blogged about back in December.
Now, the reviews for this game on Steam are truly a mixed kettle of fish. 55% are positive, which means 45% are negative (see? I did math right there). That is odd as the game has a metacritic score of 81/100 (quite good). Metacritic is seen as THE authority on gaming these days. There seems to be a large gap between the critic's scores and the gamer's scores. My guess is that fanboys came into the game with a set of expectations that were not met. Half the fanboys want Civilization V (with all the DLCs) but in space. The other half want something that does not remotely resemble Civ V and are pissed that it has elements of that game in it. Personally, I say play it for yourself and always keep an open mind. Never let the masses tell you what you should like.
(Expiry: 18th January 2015 - free play)
(Expiry: 19th January 2015 - 40% off)