SavvyMom Discounts: Loads Of Christmas Deals From Kids Gift Stores!
I'm a member of the mailing list on SavvyMom.ca. Savvymom is a great online resource for Canadian moms. From time to time, they negotiate special discounts with Canadian retailers and pass the coupon codes on to their readers.
This month, here are the offers:
10% discount on regular priced items @

abzforme.com

with promo code

savvy10 until January 15th 2009
10% discount @ sleephuggers.com with discount code savvy10 until 31st December 2008
15% off regular priced items @ lavishandlime.com with promotional code savvy15 until 20th December 2008
20% discount @ honey-bunch.com with coupon code holidayhoney until 24th December 2008
15% discount @ raspberrykids.com with voucher code savvymom15 until 30th December 2008
10% discount @ momknowsbest.ca with coupon code SAVVY2 until 31st December 2008
Free $25 starter kit fee @ mail4kids.ca with coupon code Savvy until 31st December 2008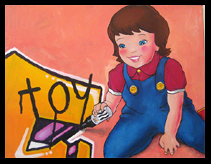 I enjoy supporting the retailers in the Savvymom newsletters, as they are all Canadian owned and operated. They are based in various locations all around Canada, from British Columbia to Quebec. Some of the retailers also offer free Canadian shipping, which is great news for us shoppers too.

Thanks for the pic werd1 of the POS crew.