Robeez Canada: The $19.99 Sale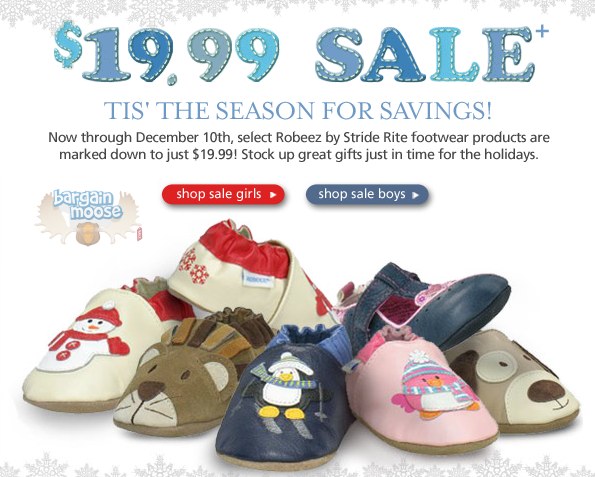 The entire Robeez sale sections are marked down to just $19.99, they call this their greatest sale of the season!
As it is now winter, boots are an ideal thing for your little one's feet. Robeez has a good selection of boots right now:
For some reason the only boots not on the $19.99 price point in the sale section are the 3D Cookie Monster Boots, my guess is they are excluded from this offer.
Thanks to loucheryl in the forums!