Robeez Canada Coupon Code: Extra 32% Off Sale Mini Shoez - Now $15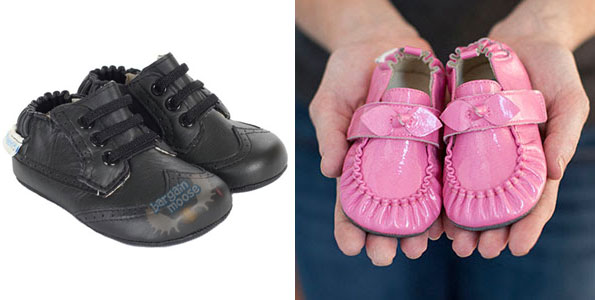 Everyone needs shoes, even babies! A number of Mini Shoez are currently on sale for just $21.99 at Robeez right now and for a limited time, you can get them all for just $14.99 each!
Click here to shop sale Mini Shoez @ MyRobeez.ca now
Coupon Code: MS1499
Discount: sale Mini Shoez for just $14.99
Expiry: 29th September 2014
Mini Shoez and Robeez shoes in general have been hailed by mommies as some of the best shoes that a little one can wear because of their design. Available in sizes ranging from as young as 3 months, all the way up to 24 months, Mini Shoez specifically almost all have an elastic at the back to ensure that the shoes stay one as you kid runs or rolls around everywhere. The sole is designed to be flexible and non-slip as well. All Robeez shoes are also in accordance with guidelines and recommendations set by the American Podiatric Medical Association.
Mini Shoez in the sale section were almost all originally priced at $36, which means that you're looking to save a little over 55% off by redeeming the code above. The only two exceptions are Mini Shoez boots, which feature a $38 regular price and come up to a 58% discount. If you're as obsessed by boots as I am, then you're definitely going to want your little munchkin to wear the winter rush boots. They come with all of the usual Mini Shoez features that I listed above, along with extra ones like faux fur and leather laces.
I also love the Tennessee boots as they look ultra stylish as they are lined with leather and feature a big star on one side of each boot. Although these ones aren't elasticized at the back, they do, however, have an elasticized panel at the side that zips up.
With Christmas almost upon us, the Caroline Mini Shoez would also be great for just about any Christmas outfit. Bright and shiny red in colour, they also have a cute little black bow on the top. Just like many of the other shoes, these are also made with patent leather.
Shipping is free on orders over $50, otherwise an $6.50 shipping fee will apply. To reach the $50 minimum threshold for free shipping, you need to add at least 4 Mini Shoez to your order or you can also check out the rest of Robeez' sale section for more discounts.
Make sure to keep an eye on the Bargainmoose forum for more Robeez coupon codes.