Reading Eggs: Exclusive 4-Week Free Trial & 25% Off Coupon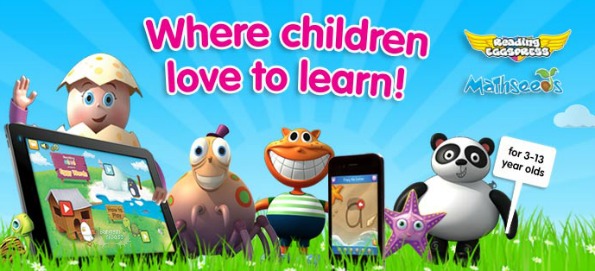 Hands down, one of the hardest things I've had to teach my kids is how to read. This is just behind getting them to sleep as infants and potty training. While there aren't really apps or programs that help with those two, I can enlist help on the reading front. Reading Eggs is a program with games and other fun activities so kids don't know they are learning in the process. We've managed to score you an exclusive four-week free trial, which you'll see when you click the exclusive link below. When you are ready to purchase, we've also got an exclusive coupon for 25% off your one-year membership.
Click here for your free trial @ Readingeggs.com now
Coupon Code: BARGAINMOOSE
Discount: 25% off
Expiry: 31st December 2015
I have three boys of varying ages and so far I've tried this program with my seven-year-old who has been struggling with his reading. He used it yesterday and did like the games. What I did find is that he didn't like it when it he got something wrong, because the software would simply say "no, like this", which would make him feel like he wasn't getting anything right. I did sit down with him a few times to show him exactly what to do.
Overall, I like that it tracks his work and I can see his progress through the lessons. There is a test at the beginning to figure out where the child is at what reading level. I have yet to try my four-year-old on the program and what I realized when I added a child to my free four-week trial was that it only gave him two weeks. What I would suggest is signing each kid up with a different email address so you get the four weeks for each child.
Lenny, a couponer who works for Bargainmoose, actually tried this program out before we got the exclusive trial and loves it for her four-year-old son. She said:
My son has only had the trial for a few days, and I have noticed a huge difference in his letters and word comprehension. He's understanding the written version of numbers also. Its great!
Since we have this trial, it will give you time to realize if you love it before you buy it. If you do feel ready to buy it, use our exclusive coupon code to get 25% off and pay $51.75 instead of $69 and you'll also have access to Mathseeds. I'm excited for them to try that program out too!
Note that this program is a U.S. program, so you may see a few differences in language and I always like to go over that with my child when I see it. They need to know the difference between neighbor and neighbour! Pricing is in CAD, so no worries about that.