Rayman Jungle Run Only $0.10 @ Google Play Store & Rayman Fiesta Run FREE @ Amazon.ca!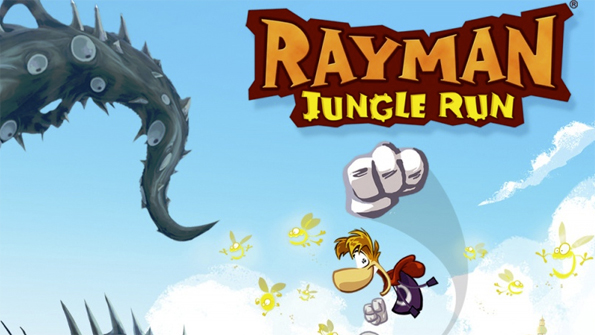 If you've got an Android device and want to grab a little game on the cheap, check out this deal from the Google Play store. Right now, they are offering Rayman Jungle Run for a mere $0.10! This little game usually can sell for up to $5, so $0.10 is a complete steal.
We don't know how long this deal will last, so grab it right now if you are interested.
I went on a hunt for some reviews and ratings for Rayman Jungle Run and it seems to get overwhelmingly positive ones. While this score here on Metacritic refers to the iOS version, it shows a Metascore of 88 which is super. The user rating is 7.6/10, also pretty positive. It gets comments such as:
Perfect example on how a game should be ported and how a platform game has to be made. Graphics, music and controls are just top notch.
I've just asked my partner to buy and download this to his Android tablet. I've only got an iPad so I cannot claim this freebie. But I want him to put it on the Android tablet so we can give it a try. I'm interested to see if my 4 year old can operate the controls and give it a try as well.
The last time we posted about this game here, Shawn wrote about it being free on iOS. Well, $0.10 for Android is obviously not quite as good as being free, but it's not far off! At that time, he said:
I always notice Rayman though because Rayman is awesome. I remember playing Rayman way, way back when it came out in like 1995. That's almost 20 years ago!!
I agree! I can remember playing the platformer when it came out, with my then very young niece. I think we were playing it on the Sega Mega Drive, but my memory could be wrong on that front. I just remember it being a highly addictive platform game, and I am sure that trend continues with mobile editions.
UPDATE: I've also spotted that Rayman Fiesta Run is totally free today only @ the Amazon App store! Make sure the app store is installed on your Android device, just search for the app and you should see it for free. :)
(Expiry: Unknown)