Rapunzel's Hair Salon was $23 now $10 @ Walmart.ca!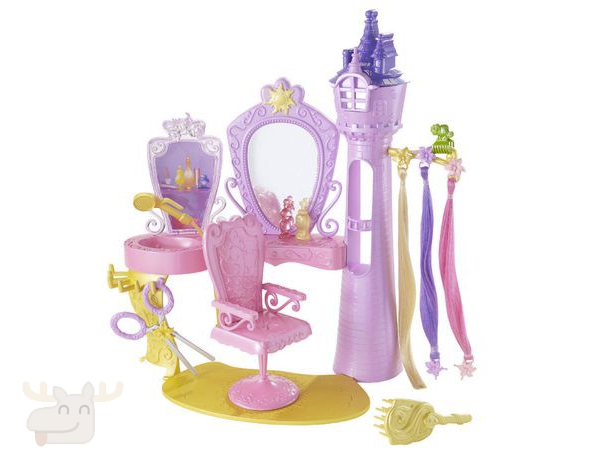 The Disney Rapunzel's Hair Salon is a toy made by the very popular brand, Mattel. And it's on offer today in the excellent toy sale online at Walmart Canada! It was priced at $22.97 before the sale, but you can grab this kids' toy for only $10 just now. Great discount !
Word to the wise: I don't think this deal will last for long, buy NOW if you are interested. It's been discounted by 56% in the Walmart clearance section, and it's considerably lower than competitor's prices. For example, the very same item is on sale at Amazon.ca for $24.99. I cannot see it at any other retailers, though.
As for shipping, it's not free if you buy this item alone. You'd have to top your order up to $50 to get free shipping to your home. However, Walmart offer the extremely handy option of collection for free from your local Canada Post location. That seems to be the best offer in the circumstances, unless you have plans to buy other items too.
Here's the blurb from this Rapunzel toy set:
For every girl who has dreamed of styling their favourite long-haired princess, Rapunzel's Hair Salon is the answer!
There are a few good reviews on the item, from the Mattel site itself, such as:
My daughter really likes playing this with her doll. It adds a lot to her play experience.
Then also a few reviews which are a little difficult to comprehend…
That's to believe to be a nice hair gives a nice saying about you to say good to see you.
Alrighty then!!!
This is one for the present cupboard, methinks. :)
(Expires: unknown)