(PS4 & Xbox One) Best Buy Canada: WWE 2k15 Hulkamania Edition Pre-Order - Just $70 + Free Shipping!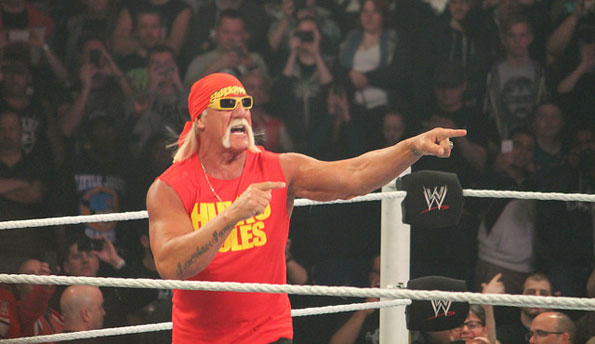 Negativity and Hulkamania: two things that don't go together! Luckily, you can pre-order WWE 2k15 Hulkamnia edition on PS4 or Xbox One for just $69.99 at Best Buy. It's set to release on October 28th 2014.
First of all, let me start off by saying that you should not wait to pre-order. Best Buy lists this game at a regular price of $69.99 but everywhere else (i.e. Amazon and EB Games), it's $109.99, which puts this deal at close to a 40% discount in comparison. It's even already sold out at Future Shop, where it was available for $69.99 as well!
Plus, the vast majority of PlayStation and Xbox One games tend to retail for $69.99, so the fact that this limited edition is at the same price is definitely pretty awesome, especially since the regular edition of this game is retailing for that same exact price right now, but without all of the following bonus features that the Hulkamania edition has:
Collective art card personally autographed by Hulk Hogan
Funko "Hollywood" Hulk Hogan vinyl figure
Authentic piece of ring canvas from Hulk Hogan's Monday Night Raw appearance on March 10, 2014 in Memphis, TN
Premium packaging
In this edition of the game, players are also granted access to two exclusive characters: Hulk Hogan and "Hollywood" Hulk Hogan. It's also a game that can either be played alone as singleplayer or in a multiplayer mode as it's in a professional wresting fighting genre. Even cooler is that this latest instalment will focus on a historical timeline of past WWE rivalries, which die hard WWE fans are sure to enjoy. On the same vein, I'm sure just about anyone could enjoy the storyline as well in order to learn more about the history of the WWE, even though it's fake! :P
I have to admit that I'm not the biggest Hulk Hogan fan but this is definitely a deal I'll be taking advantage of as soon as possible before it sells out. I'm certain that my hubby will enjoy playing, especially with the Hulk Hogan character.
Fun fact: did you know that Hulkamnia was started after Hulk Hogan won the 1984 edition of Championship Wrestling? That was 30 years ago! Even crazier is that from 2005 to 2007, Hulk Hogan made a comeback, during which he was in his 50's!
(Image Credit: Megan Elice Meadows)
(Expiry: Unknown)