Pre-Order LEGO CUUSOO Research Institute For $25 @ Toys R Us Canada!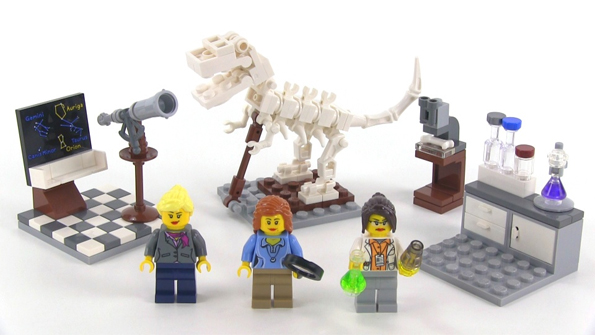 Fans of LEGO will be interested to see the great price on the CUUSOO Research Institute (21110) set which is currently on a pre-order deal @ Toys R Us Canada. This LEGO set is priced at $50 at most other places, but TRU are selling it for only $24.99 right now.
As this LEGO set has not yet been released, it's obviously hard to get and not actually for sale at many stores yet. It IS only $24.99 on the LEGO website but it's sold out and almost impossible to get – read on and you will see why. Toys R Us state that the estimated ship date is the 19th of December, so it's not incredibly likely that this will arrive in time for Christmas – keep that in mind.
It's a shame that this LEGO set is only $0.01 under the threshold for free shipping from Toys R Us Canada. Either you could buy two and get free shipping, or add some filler items to your shopping cart, such as:
Do you know how this LEGO set came about? A 7 year old girl, Charlotte Benjamin, wrote to LEGO and complained that all the female figures in LEGO sets just sat at home, went to the beach, and shopped. Whereas the boy toys had jobs, went exploring, saved people, etc. Charlotte's letter went viral, and LEGO even responded two days later. Read about it here. In this new LEGO set, the girl figures consist of a paleontologist, an astronomer and a chemist. Excellent!! A good FEMALE friend of mine is a biochemist and I would love to buy this LEGO set for her son!
I'm loving the direction LEGO is taking with sets like this, and I hope to see more!
(Expiry: unknown)