Please Mum Canada: Hoodies Only $9.95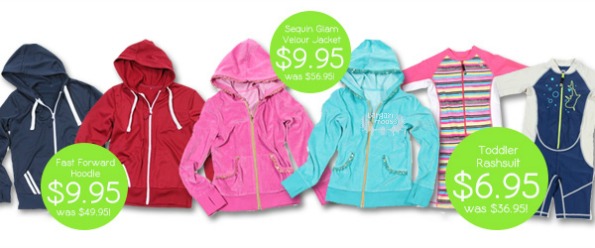 Please Mum is having a flash sale on right now, with hoodies on for only $9.95. As well, they have their regular promo code for an additional 20% off your $100 purchase.
Spending $100 on your kids in one go is probably not that difficult. Get another 20% off the great deals they have is also not that difficult. I have quite a few items from Please Mum and really like the quality and style of their clothing.
Hoodies are totally a must have for all kids. My kids wear them year-round - in the winter to bundle under their coats, in the spring and fall as a jacket and in the summer on cool nights. Paying $10 is a really nice bonus, as I find hoodies are the most lost items after mittens, since kids take them off when they start heating up and forget where they went. You don't want to spend upwards of $20 or $30 for an item that might get left under the slide.
The hoodies at Please Mum are really cute too, like the velour glam jacketwith the added touch of sequins. Although I have three boys, if I did have a girl I'd still put her in the blue, because I love it. Was $49.95, now $9.95.
The Fast Forward hoodie is fleece lined with sport mesh on the outside, so boys stay warm and dry and can still move around easily. Was $49.95, now $9.95.
Get free shipping on purchases of $75 or more.
(Expiry: Unknown)