Perfect Threads Coupon Code: Extra 40% Off Sale Items Today Only (June 24th 2014)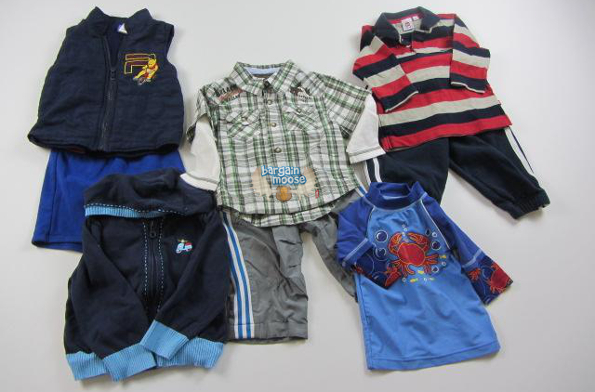 Is your little one outgrowing his or her own clothes faster than you have time to say: "oh my"? Then hurry on over to Perfect Threads because today only, you can save an additional 40% off all of their already reduced merchandise. This is the highest discount I have seen them offer, so be sure not to miss it!
Click here to shop @ PerfectThreads.ca now
Coupon Code: INVENTORY14
Discount: extra 40% off sale items
Expiry: 24th June 2014
In case this is the first you hear of Perfect Threads, their concept is actually quite interesting. Perfect Threads is a site dedicated to providing hand-me downs since these aren't available to all parents, especially not new ones. Given how quickly babies and kids in general outgrow their clothes, used clothes are the perfect solution to a tight budget. Even better is that you can send used clothes to Perfect Threads without paying a penny for shipping fees and they will then evaluate and pay you for them based on their condition. You can then choose to either spend the money you receive on used clothes on their site or to donate it to charity instead -- a win-win situation in either scenario!
To give you an idea, the clothes on the picture above are already on sale for $12.99 but come further down to just $7.79. They're sized 12-18 months for boys and the best part is that for the price, you get all of the following clothes: 3 pairs of pants, two shirts, a sleeveless vest and a jacket. For the same price, I also spotted the awesome 6-9 months bargain box, which comes with a pair of pants, a pajama, a Gap onesie and a Calvin Klein jacket. Personally, I would totally pay the full $12.99 price of that box just on the jacket alone and so, it's pretty incredible that it can be further reduced and comes with even more items!
Keep in mind that all of the bargain boxes (sale items) are only available in one quantity but there is more than enough to pick from and some pieces even feature brand name clothes like Disney, Osh Kosh etc.
Although it depends on your location and on the weight of the order, shipping is typically free on orders over $50. As always, this Perfect Threads coupon code may also be found on our forum.