My First Thomas & Friends Motion Control Thomas was $45 now only $20 @ Walmart Canada!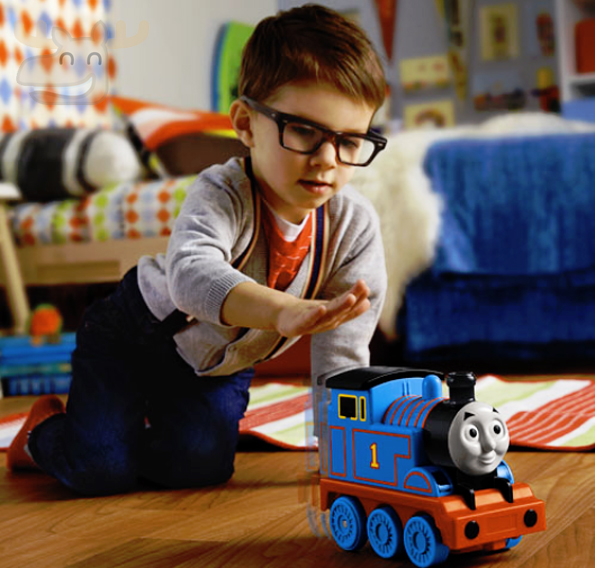 Do you know any little kids obsessed with Thomas the Train? There are quite a few out there - it's such a lovable character! If you do know someone who loves him, then this could be a great idea for a present for an upcoming birthday or Christmas – it's the My First Thomas & Friends Motion Control Thomas and it is on sale at Walmart Canada right now. This cute little Thomas item was priced at $44.94, but it's dropped down to only $20!!
This Fisher-Price Thomas toy lets you control the little blue engine with a wave of your hand, or your toddler's hand, if you will. :) The toy also comes with a little railway sign which you can use to direct Thomas on his way. They say:
Thomas will move forward, backward, rev for racing, and avoid obstacles by reversing and turning – all at your command!
This motion control Thomas is for ages two and over. It's in the clearance section at Walmart.ca, so it may not last very long at this price.
The toy will need 4x AA batteries, which don't come included in the package – you will need to get those separately.
There are a few reviews on Walmart.ca, and they're positive on the whole. One commenter said that Thomas chugged away quite happily on their thick carpets, thinking that it may only work on the wooden kitchen floor. It seems quite versatile.
Buying this item on its own from Walmart.ca won't get you free shipping – however you can order it online and collect at your local Canada Post for free!!
As for pricing elsewhere - I've found that the Walmart price is EXCELLENT. The same toy is $55 at Best Buy, $50 at Toys R Us, $60 at Amazon. Sweet!!
(Expires: unknown)