Microsoft Store Canada: Trade In Your Gaming Console For $100 Towards xBox One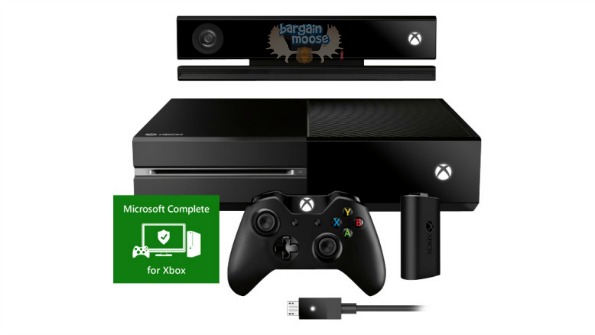 Want the new xBox One? Want $100 towards the purchase of one? Go into any Microsoft Store (sorry this is not available online for obvious reasons), bring in your older console and you'll get $100 towards the purchase of the xBox One.
Bring in your PS3, xBox 360 S or xBox 360 E in good working condition and you'll get $100 in Microsoft retail store credit. Your unit must be able to power on, be fully functional with no broken or missing components, the housing and display can't be damaged, there can't be any password protection and it has to include all original chargers and accessories.
You can try and wait for a sale or find a discount on the xBox One, as you can use your credit along with any sales. There is only one trade-in per person, so don't go in with all your systems hoping to score yourself a free xBox One. I did notice online that the xBox One Play and Charge bundle was $45 off, so $145 off makes the total system only $499.99. In store prices may differ.
I am not really a gamer, besides the odd game of Highway Rollers on my WiiU with the kids, but I've heard really great things about xBox One. It doesn't get much better than getting a credit and trying to get a sale at the same time.
(Expiry: 2nd June 2014)