Mastermind Toys: Save on Creative Gift Ideas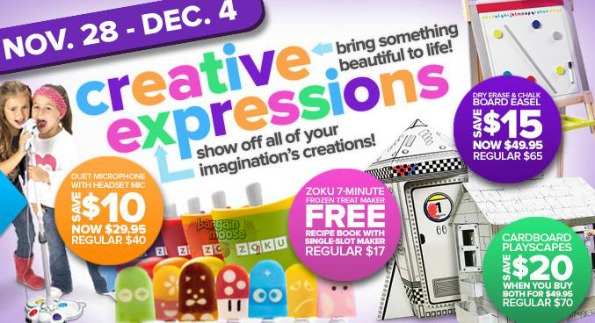 Mastermind Toys has some great deals on right now for anyone looking for a gift that will nurture the creative mind.  There are 3 great deals worth mentioning and an online deal that will save you $10 off your entire order.
Here are the great creative deals you can get right now:
I like the idea of giving a gift that will help a child's creative side because imagination is so important. I also think it would be a lot of fun to decorate the rocket or the house with my kids.  It's great that the Easel is a 3 in 1 toy. You can use markers, chalk, magnets, paint and more.
Along with these awesome deals, you will still be able to save $10 on all orders $100 or more until 30th November 2012. I suggest having a look at everything and getting all of your items at once to get this deal.  If you make a few separate orders, you might miss out.
Mastermind Toys offers free shipping for most orders $60 or more.
(Expiry: 4th December 2012)