Little People Bath Playset Now Only $10 @ Walmart.ca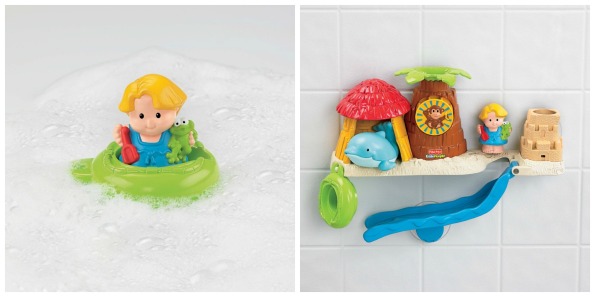 For some parents, bath time is a dreaded time of the day. Walmart Canada online has something to help these parents out! The Little People Bath Playset, pictured above, is available for only $10. It was previously $16.97, making this a great deal on an already low-priced item.
This playset is suctioned to the tub so it can be put away on the bath wall after your child is done playing. It can also be fixed to the wall to encourage your child to stretch out while you give them a good scrub down! Either way, keeping kids happy in the bathtub is a must, and a cute little set like this one would do just the trick.
My son has recently started to bring toys into the bath tub. While it's great because he enjoys getting clean a lot more, I'd rather he would only play with the bath tub toys instead. Toys that are made for the bath don't rust and are water resistant, as opposed to the toys he brings in that are falling app art because of the water. A play set like this can save you from situations like mine!
While this item alone doesn't qualify for the the free shipping since it is under $25, it is eligible to free shipping to a local Canada Post Office, or a local Grab & Go location. How convenient is that? I always have to go to the Post Office to get my mail so having it delivered doesn't get any easier.
(Expiry: Unknown)