Lego Kits On Sale From $20 @ Toys R Us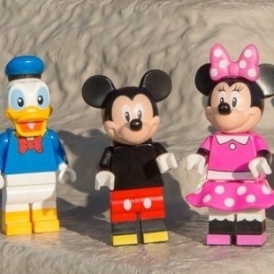 Lego, Lego everywhere. You may be super excited about this sale now - but your feet will be cursing you when you start stepping on these suckers! Until August 1st, Toys R Us Canada has Lego kits on sale for up to 20% off - which puts prices as low as $19.95. You can opt for free in-store pickup or free shipping on orders over $49.
There are Lego sets for the boys and girls, as well as the young and old. Lego very rarely goes on sale, so now is your chance to stock up.
The LEGO Nexo Knights Lances Mecha Horse kit is on sale from $24.99 down to $19.95 and looks like it would be a lot of fun for boys between the ages of 8 and 14. I love that LEGO has different sets for different age ranges now.
For girls between the ages of 8 and 12, you can snag the LEGO Disney Princess Anna & Kristoffs Sleigh Adventure on sale from $39.99 down to $31.95.
The Lego City Deep Sea Operation Base looks mighty interesting too. It is best for kids between 7 and 12. This set is pretty hefty and is on sale from $129.99 down to $103.95.
Toys R Us has been flaunting their free in-store pickup option lately - but you can also get free shipping on orders over $49.
(Expiry: 1st August 2016)