Leap Frog: Black Friday Deals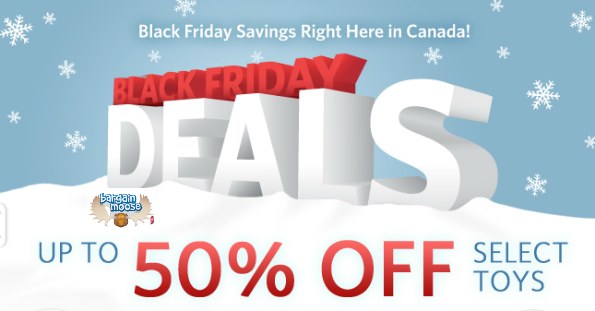 Since I have a 9 month old and a two year old I am very familiar with the Leap Frog products.  We just purchased a Tag junior for my sons birthday and he loves it.  Having a lot of their products, I was excited to see that they are having  Black Friday Deals on many of their products.
Here are some of the details on the deals:
20% Off all Books and Games
up to 50% Off Selected Toys
FREE Shipping for orders over $60.00!
Make sure to use the following coupon:
Discount: 20% off all books and games
Coupon Code: BEMERRYCA
Expires: 27th, November 2011
I am excited to take advantage of some of the deals such as the Tag Junior Cars Book Pack for $19.99 (reg $23.38) and the Fix and Learn Speedy doll for $14.99 (reg $29.99) Some great deals to check out for parents, teacher or anyone that wants to get a cool gift for a little one.
Thank you to our Mooser Peepsi16  in the Bargin Moose Forum for alerting us to this deal!