Kidoodle Canada Promo Code: Free Cartoons For 2½ Months!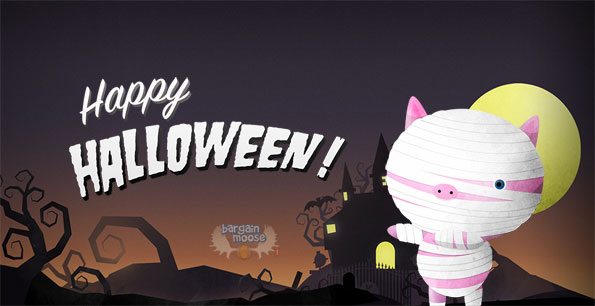 In celebration of Halloween, Kidoodle TV is offering 2 free months of cartoon viewing! Since Kidoodle is currently also offering a free 14-day trial of their TV services, you could hold off on entering the code below until your free trial has expired to get 2½ months for free!
Click here to sign up @ Kidoodle.TV now
Coupon Code: SPOOKY
Discount: 2 free months
Expiry: 30th November 2014
Usually priced at $4.99 per month, Kidoodle is an online service for watching TV shows that have been certified by the kidSAFE Seal Program and has also received the PTPA Award, which is given out to family-friendly products and services. Designed for kids 12 and under, Kidoodle TV can be played on multiple devices from PCs, to Macs, tablets and even smart phones. Viewing limits can also be easily set and the viewing experience for each child can be customized in the Parents Room.
Promotions like these are usually only for subscribers, but surprisingly, existing members can also enter the promo code to extend their subscription by two months for free!
It's certainly a marketing ploy, but what's even cooler about Kidoodle's promotion is that they have also designed two sets of printable TV cards that you can give out to trick or treaters and share this promotion with them as well. For every of the above-mentioned Kidoodle promo code used before the time runs up, Kidoodle will also donate $0.50 to Ronald McDonald House Charities Canada. If two free months, printable cards and a commitment to donate money isn't impressing enough, then I don't know what is!
Cartoons on TV just aren't the same anymore and so, I was actually pleasantly surprised to see plenty of "oldies" in Kidoodle's available content. Here are some of the titles that they have available (scroll down for the Canadian content):
Doodlebops
Magi-Nation
Zorro
Waybuloo
Danger Rangers
Yogabba Gabba!
Transformers
Paddington Bear
Super Mario World
Sonic Underground
Sabrina's Secret Life
Madeline
My Little Pony
Johnny Test
Inspector Gadget
G.I. Joe
Conan The Adventurer
Caillou
Angela Ananconda
On top of these, there are also a number of education titles from National Geographic and even Quest Man's Journey Into Space is on there as well. In fact, there are also eight My Little Pony titles available and I have to admit that having watching a couple myself, I was surprised at the level of vocabulary used by the characters, I definitely suggest checkout out those as well. All in all, there are plenty of really awesome TV shows to keep your little one(s) entertained and considering it's just $5 per month after the 2½ free month period is over, it's definitely well worth it!