Kelsey's Canada Coupon: Printable Free Kids Meal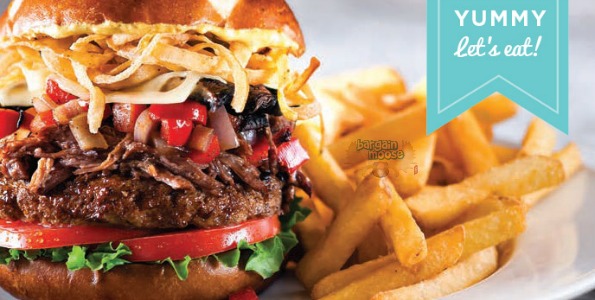 One of my absolute favourite restaurants has an awesome printable coupon out right now that will save my family and your family money.  Use this printable coupon to get a free kids meal when you purchase any adult entree for a limited time only.
This coupon is good for any kids meal $7.99 or under when an adult purchases any entree. The child must be 12 years old or under to be eligible for the free kids meal.
There are six different choices of kids meals that include meals such as grilled cheese, pasta, hamburgers, pizza and even nachos.  Each meal comes with a side, a drink and a dessert all for about $7.49.  Not a bad deal at all!
I have two boys and we have eaten at Kelsey's a lot. They are three and four years old, and they can actually share a kids meal because they are so generous with their portion sizes.  That means, if my family was to go out and use this coupon, we would really only have to pay for my husband and myself!
If you are looking to eat healthy, they have an entire clean eating section which is a huge bonus.  I think every restaurant should have healthy choices like this.
This Kelsey's coupon along with any others will be posted up on the Bargainmoose coupon forum.  There are actually two options for use in stores. You can print it off and present it to your server, or if you have a smart phone, you can show it from your phone. The server will scan your smart phone and you will get exactly the same deal without having to print the coupon off and use paper or printing ink.
The fine print says that the coupon is valid until September 31st, but then the large print on the coupon says it is valid until October 19th. Obviously there is an error, so they will have to honour the later date because of the error.
(Expiry: 19th October 2014)