Hush Puppies Canada Promo Code: 30% Off Kids & Free Shipping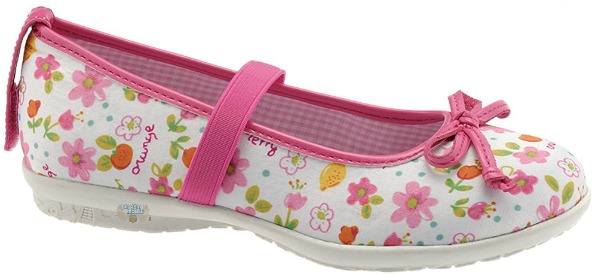 Has your child's feet grown immensely over the Winter? Mine too! Time for new Spring shoes and with 30% off regular and sale priced kid's items and free shipping, I think this is a good time to get shopping.
Click here to shop @ Hushpuppies.com/ca now
Coupon Code: 032614
Discount: 30% off and free shipping
Expiry: 7th April 2014
As Oprah says, Hush Puppies are a like a cushion for your feet. I did own a pair of Hush Puppy boots not that long ago and they were very comfortable inside, until my feet grew from pregnancy then they were too tight, which was such a shame. Kids wear their shoes most of the day while at school and they are on their feet a lot running around like the little energy balls they are. They need comfortable footwear.
I'm really loving these Kensies. With an easy strap to keep feet in, the durable exterior is trimmed in dark and light pink with a very cute floral interior. These sell for $59.99, but add the coupon and pay only $41.99.
My husband has these exact Saint Thomas sandals (well they look exactly like these and they are Hush Puppies), and they have lasted years. These are the kids version and they look durable and comfortable as well. Regularly $49.99, pay only $34.99.
The regular shipping is $9, so that is also a nice savings to add to your 30% off!
For more Hush Puppies coupon codes, check the forum before you shop.