*HOT* Nintendo Wii Kids' Games Only 96¢ Each @ The Source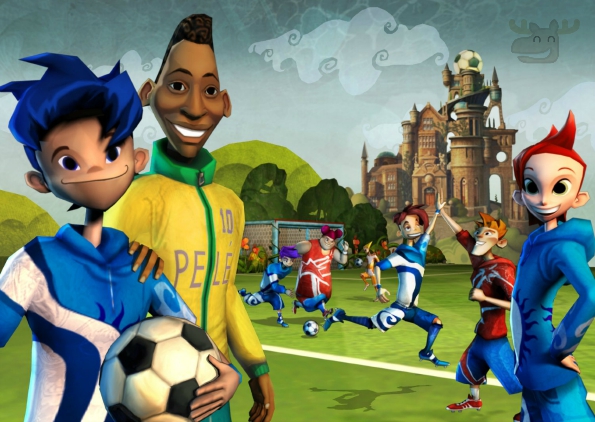 I am all for deals so fantastic you have to buy them even if you never even knew the item existed. Today, I have two Nintendo Wii games that will cost you only 96¢ each! I highly recommend purchasing both as orders of $1 or more qualify for free standard shipping when you use coupon code TS499. Make sure to select standard shipping (not express) at checkout. Now, Academy of Champions: Soccer - Wii Standard Edition and Death Jr.: Root of Evil - Wii are the two games on sale for 96¢ each.
Academy of Champions: Soccer may be the real gem in this sale as it currently retails for $19.16 at Amazon Canada. Death Jr.: Root of Evil is still a nice buy as it currently costs $5 + $3.98 shipping in the Amazon Marketplace. As with most these 96 cent deals at The Source, I doubt these games will last very long. When I posted a similar deal for PS3 games, it sold out within a few hours.
Academy of Champions: Soccer is a soccer game that is easy for your children to understand and play. You are enrolled in Brightfield Academy where you meet coach Pelé (a legendary soccer player!). In the game, players will improve their skills, recruit new team members, and build a fantastic soccer team to try and win the championship cup. The game is built around a rich, story-driven adventure that will take you around the world. One reviewer said:
If you are looking for a kid friendly soccer game this is it. It's easy to pick up, easy to understand and has a kid look and feel to it.
Death Jr.: Root of Evil sounds more like my kind of game. The game is awesomely dark as you play the Grim Reaper's teenage son Death Jr. (aka DJ). Death Jr. and his school sweetheart Pandora embark on an adventure to free the Grim Reaper (he has been captured) and complete a science school project at the same time. One reviewer said:
Root of Evil is a great improvement. Characters are well thought out and designed. The controls have a nice flow, but the story line is limited.
Both games sound like a lot of fun and they are a fantastic price right now!
(Expiry: Unknown)