*HOT* Angry Birds Star Wars Jenga Pod Racer Games Were $13 | Now $3 @ Walmart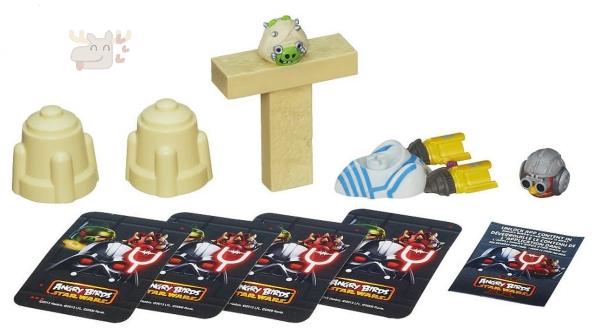 Walmart Canada is selling a selection of Angry Birds Star Wars Jenga Pod Racer Games for just $3, when they originally retailed for $12.93 each. This listing says 'Assortment' so you may end up with any one of the pod racer games like the Sebulba Pod Racer or the Anakin Pod Racer. Get these little pod racer games shipped to your local Canada Post outlet for free (or a Grab & Go location).
These games are really cool and an absolute steal for just $3 each. Each game includes either an exclusive pig or an exclusive bird along with a Tusken Raider pig, Podracer, two plastic Jenga Tatooine sand texture blocks, two pieces, four setup cards, and a set of instructions. If you get the Anakin set then you will receive a bird and a pig. If you receive the Sebulba set then you will get two pigs. I am not sure if there are more versions of this set, but those are the ones I found. Either way, the Sebulba and Anakin figures are exclusive to these pod racer games.
While this is a cute game in and of itself, I also think it will work really well with the other angry Birds Star Wars Jenga sets. I posted about this Jenga Darth Vader Helmet set a bit ago when it was just $15 (out of stock now). You can take the characters from the Jenga Pod Racer games and use them in the Darth Vader game... and vice versa. As the Darth Vader set didn't come with an Anakin or a Sebulba, they would really work well together.
I think this is my first mention of stocking stuffers today, but you had to know it was coming! These games are small and good fun for kids of all ages. I would order a couple of them for stocking stuffers. Come Christmas, you will be happy to have such wonderful and good quality stocking stuffers that you already bought at such a great price.
(Expiry: Unknown)