HomeSav: Melissa & Doug Wooden Toy Sale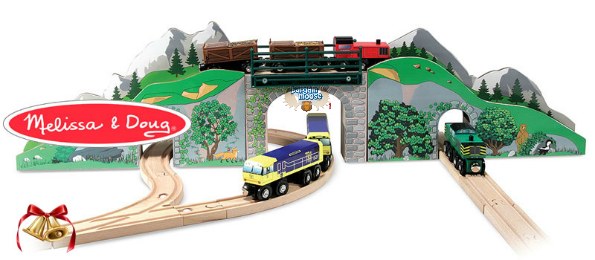 HomeSav has a wonderful sale on Melissa & Doug toys and play sets. Most of them are wood based so a great old fashioned medium for your children's imagination to run wild.
If you aren't a member of HomeSav it is really easy to sign up to (and you need to sign up to see the cool toys!). I'm a member and like to check out their cool sales.
Here are some funky toys I wish I had when I was a kid:
Pull Along Farm Animals $17 (Retail $27)
Tiered Special Occasion Cake $26 (Retail $35)
Swivel Bridge Train Set $49 (Retail $82) <- very good deal
HomSav offers free shipping on orders of $70 or more. That is a pretty good minimum if we compare it with Toys R' Us which is $100.
Expiry: 8th, November 2011