H&M Canada: 20% off Kids Clothing Printable Coupon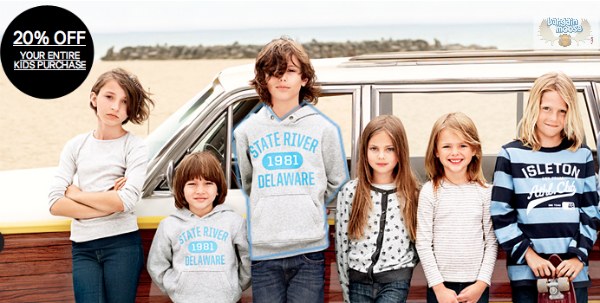 We don't often have deals for H&M on here because they are few and far between. However, I found this fantastic printable coupon to get 20% off your kids' clothing purchase @ H&M.
We have an H&M in my local mall and it is very popular. I remember when it first came their were constantly line ups to get in for the first few months. I'm not sure if it is popular for kids' clothing... but they do have a good selection.
Coupon expires: 14th, August 2011