GreenMan Gaming: Free Welcome Pack (4 Games + 4 Eve Add-On Packs + 23% Voucher)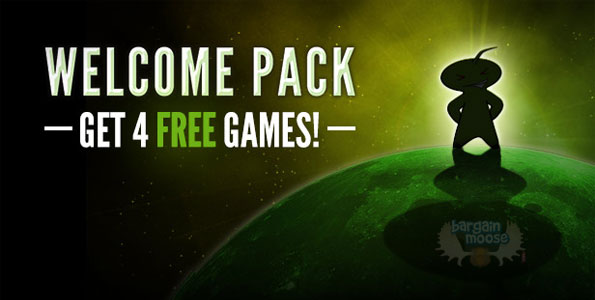 Free is great isn't it? With GreenMan Gaming's welcome pack, you can get 4 free games, 4 add-on packs for Eve Online and a voucher for 25% off! Keep reading to find out how you can score one for yourself now.
Usually priced at $42.89 and with an actual value of $63.88, the welcome pack includes:
If you're not already a member of GreenMan Gaming, then simply create an account and subscribe to their newsletter. A unique GreenMan Gaming coupon code will then be e-mailed to you within 72 hours. Once you receive the code, you need to add the welcome pack to your shopping basket and use the code at checkout to get the freebies along with the voucher.
If you are a member, then you can only get the welcome pack with pre-purchase of any one of the following games:
Don't quote me on this but you could also just use an alternative e-mail to subscribe to GreenMan Gaming's newsletter as if you're a new member and get your welcome pack for free without the purchase of the games above.
I'm definitely pretty excited to give Eve Online a try as it's an MMORPG (massively multiplayer online role-playing game) set in space thousands of years in the future. Although it resembles World of Warcraft in that players can interact with others around the world, it's also very different because on top of requiring no grinding through levels, Eve also offers extensive freedom in how you play and what you do. Forget about running around low-level zone killing mobs and levelling up, in Eve, the goal is to acquire power, whether militarily, politically, etc. Unlike WoW, everyone also plays on the same server, which is certainly a neat feature as well.
The 23% discount is also pretty cool, though you can also try using the GreenMan coupon code that is currently on our forum to save 25% off instead. It's only valid on select games, so you're going to have to try it at checkout to see if its works.
(Expiry: Unknown)