Google Play Store: Up to 85% Off Android Games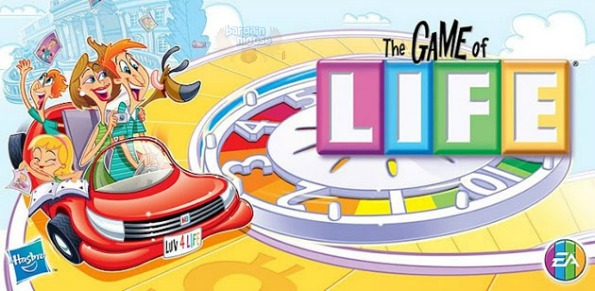 Google Play Store is hosting their summer sale currently with up to 85% off games for your android device. The list of games just refreshed on the weekend, so enjoy an entire new list of games if you looked at the sale earlier this summer.
There are 22 games on sale, but rather than give you a list that you can easily see for yourself by clicking through the above link, I will talk about some of the games I have played and some I want to play. Unfortunately, Google does not mention the original prices of these games.
The Game of Life - $0.50
I grew up with the board game version of this and I loved it. When no one would play with me, I would even play it by myself. Sometimes I had so many kids I had to 'adopt' an extra vehicle to tow them all around. I also have the iPhone version of this game, which is a lot of fun. It can be a bit repetitive, but I still do not think I have landed on all the squares. I really like the storybook of your life at the end.
Where's My Water? - $0.99
This game is nuts in a good way. I love how it combines puzzles, coordination, and a need for speed on some levels as well. It is a great game for adults and good for older kids as well. I especially like the hidden duck feature, as you want to spend more time on each level or revisit levels you have already completed just to find them all.
Final Fantasy V - $7.99 (50% off)
This game makes me want to steal my husband's Dell Venue 8 just so I can play it. The graphics look great and I just love Final Fantasy story lines. The game has nearly 6,500 5/5 star ratings alone! If there is one game in this sale that I want, it is most certainly this one.
Duck Duck Moose Reading - $1.07
I could not help but mention this game because of the super cute name! It is a phonics reading adventure game for your children with a wonderful zoo theme. It looks like a fun game to help children master reading.
Pick up these games and more in the Google Play Store sale. If you have any game recommendations from the sale list, then please comment!
(Expiry: Unknown)