Google Play Store: Dr. Seuss Book Apps on Sale - Up to 75% Off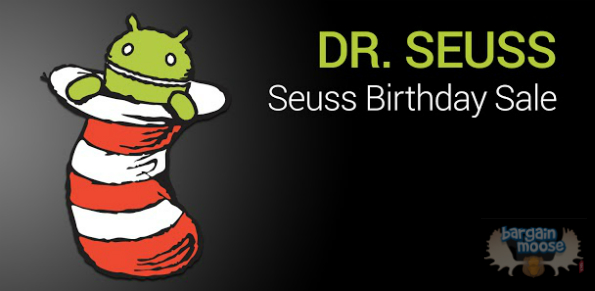 It's Dr. Seuss' birthday today and Google and Oceanhouse media are celebrating accordingly with a huge sale on Dr. Seuss book apps!
There are 35 books on sale including all your favorites like:
And of course there are other books on sale here that maybe you haven't heard of. It's a good opportunity to explore a bit and try some books you might not have otherwise gotten.
I feel kind of stupid writing about Dr. Seuss. It's like writing an article talking about how awesome it is to breath. But for those of you who may not know, Dr. Seuss is the pen name of Theodor Seuss Geisel, an author best known for his kids books, including the ones I mentioned above as well as others like How the Grinch Stole Christmas, Dr. Seuss' Sleep Book and The Sneetches. He's awesome, check out his stuff. Go. Now. Get out of my house.
(Expires: Unknown, possibly 8th March 2013)