Get the Paw Patrol Lights & Sounds Air Patroller for $39.99 @ Amazon.ca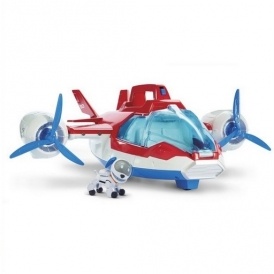 This Paw Patrol Lights and Sounds Air Patroller is definitely going to be a huge Christmas seller this year. Amazon.ca is selling them for $39.99. My friends have been asking me to keep my eyes open for good Paw Patrol deals and they'll love this one.
As a price comparison, the regular retail price at Walmart on this Paw Patrol Air Patroller is $49.94 and MasterMind Toys is selling it for $59.99. Amazon's price sounds good to me!
The Paw Patrol Air Patroller has rotating propellers and easily transforms from a helicopter into a plane! It has real lights and sounds too. You can fit up to 2 characters in the Cockpit and 4 in the Cargo Bay.
Shipping is free!