GamersGate: $35 Worth Of Indie Games For Only $7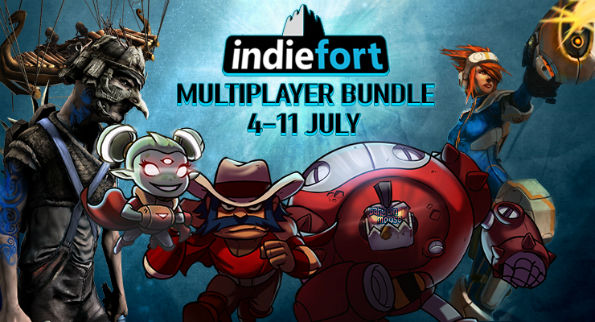 Get three great games from indie developers and possibly unlock more content for only $6.99!
The three games in the Indiefort Multiplayer Bundle are:
Sanctum
AirBuccaneers
Awesomenauts
You get those three for $6.99, which is a savings of $26.94 off of the $33.93 cumulative price for all three of these games. GamersGate does some cool stuff with their IndieFort bundles. First is that you can add some more money to the price to give to the game developers. I highly suggest doing this, because the more money the devs make, the more likely they are to keep on churning out awesome games. The other cool thing is that if they sell a certain amount of bundles you can unlock extra content. You can get:
Awesomenauts Original Soundtrack - Unlocks at 2000 bundles sold

Super Sanctum Tower 

Defense

 game - Unlocks at 4000 bundles sold

The Air Buccaneers Soundtrack - Unlocks at 6000 bundles sold
What's your favorite indie game? Let me know in the comments below!
(Expires: 11th July 2013)