GameFly: Up To 75% Off PC RPGs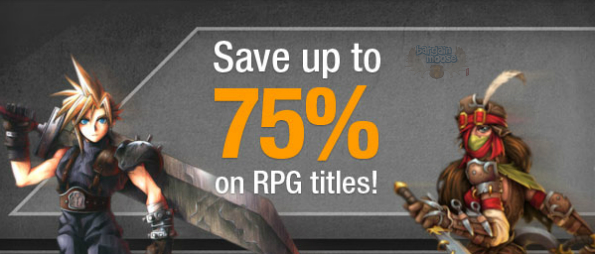 Tired of BOOM HEADSHOT!? Try some awesome RPGs for up to 75% off from GameFly.
By BOOM HEADSHOT, I of course mean FPS'. It seems like most of the big games for PC are first person shooters. FPS' aren't the only thing to do on a PC, though. There are my personal favourite genre, RPGs. I love RPGs. You can sink hours into developing your character into the perfect fighter, healer or mage, or whatever you want. You can burn through the main part of the game or you can branch out and do some of the side quests. Maybe you want to go all out and get every item, every side quest, every weapon. You can play the game your way. It's the freedom to immerse yourself however deeply you want to in the game.
There are fifteen games available in this sale. Here are a few that I'm familiar with:
Those are just the three that I'm familiar with. Each of those games will not let you down and are awesome buys at these prices. Actually, they are awesome buys at their non-sale. There are other games for sale, including RAW and games from the Gothic and Arcani series.
These are PC digital downloads, so there is no shipping.
(Expires: 10th September 2013)