Future Shop Canada: Skylanders Swap Force Starter Kit (PS4, Xbox One, Wii U) | Was $60 Now $30 (Expired)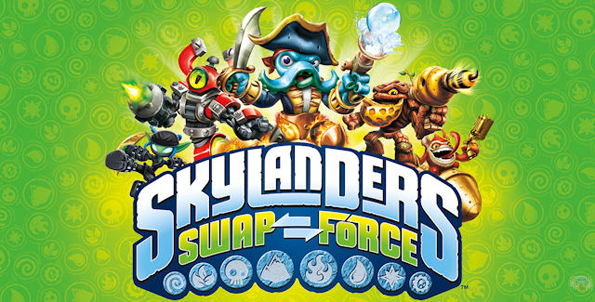 Unless you've been living under a rock, or if you do your best to ignore everything related to video games, it's likely that you've heard of Skylanders. These collectable figurines are wildly popular with children, since they're so unique - after all, these toys are used to play a video game! You simply place the figurine of a character that you want to play as on a portal, and in no time at all you'll see that toy come to life in the Skylanders video game! At this time, Future Shop is having a decent sale on the PS4, Xbox One, and Wii U versions of the Skylanders Swap Force starter kit (the latest entry in the series) - you can order a starter kit of this game for just $29.99! It typically costs $59.99 for both the PS4 and Xbox One versions of the game. You'll also qualify for free shipping if you order this game, so that's another great bonus!
The Skylanders Swap Force starter kit comes with the game, portal, 3 figurines that you can use in the game, and some trading cards.
Whether you're a kid or an adult, these Skylanders games are pretty fun. They revolutionized the genre, and they even have an imitator that's out in the market (The Disney Infinity series of games). The current rumour is that a new Skylanders game is on the horizon, which is why Skylanders Swap Force starter kits are currently on sale at Future Shop. Regardless of that, it's still a great deal - especially if you've never tried out any Skylanders video games before.
I've tried out this game at an in -store kiosk before (they have these at many retail locations, including Future Shop, Best Buy, and even Target). It's very intriguing, and a lot of fun. If you've ever wanted your toys to come to life, this is the next best thing! Plus, the character designs are pretty creative for these figurines, so I can see why this series has so many fans.
Skylanders Swap Force typically retails for $59.99, but it's also on sale at Best Buy for the same price of $29.99 (as we all know, Best Buy and Future Shop tend to share some deals at the same time). However, it currently costs $59.99 at Toys R Us and WalMart. I've also included a brief review of Skylanders Swap Force (the Wii U version) from a Future Shop customer below:
The game was really cool, totally different, and they can jump now! Also, another good thing about the new one is the fact that you can still use the old Skylanders.
Quantities are limited, so get these while you can. Hope you all enjoy your Sunday, Bargainmoosers!
(Expiry: 18th September 2014)