Future Shop Canada: Last Of Us Remastered For PS4 Was $55 Now $40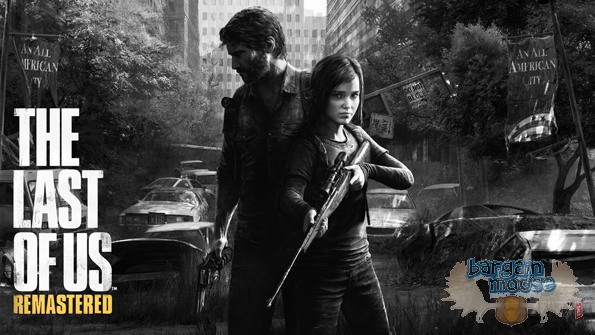 This deal is bound to please many PS4 fans. Thanks to this recent promotion from Future Shop, you can indulge in some of the best gameplay you can find on the system for a discounted price! You can get The Last Of Us Remastered, which normally retails for $55, for $39.99 - that's $15 off! Plus, if you order this online from Future Shop's website, shipping will be free as it surpasses the minimum order! This game has won over 200 "game of the year" awards from different publications and websites, so yeah - it's a very highly ranked video game.
Originally created for the PS3, The Last Of Us garnered rave reviews from both critics and gamers, who cited the title's unique gameplay and great fun factor. Recently remastered for the newfangled Sony PS4 system, there are many fans of the game who happily purchased this newer version of the game (even if they already had it for their PS3). It's just that fun to play.
I just got the game a few months ago for my PS3 system (I don't have a PS4 at this time), and even though I don't normally play games in this genre very much at this time, I've been having a blast with The Last Of Us. It's also created by Naughty Dog, the company behind the original Crash Bandicoot games for the PS1 - remember how fun those games were? With remastered visuals and some extras, The Last Of Us Remastered for the PS4 is a great purchase for gamers.
You can currently find the game at The Source for $55, and it's on sale at Amazon for $50. I've included a brief review for The Last Of Us Remastered from a satisfied customer from The Source below:
This game is a work of art. The storyline and game play make you feel as if you are a part of the story. This is the best game for PS4 and I hope they create more of it. The only problem I have with the game is the ending. I didn't want it to end!
According to the Future Shop website, quantities are limited, so get this while you can. Hope you enjoy your Friday, Bargainmoosers!
(Expiry: 18th September 2014)