Frozen Lunch Bags $5.58 @ Best Buy (EXPIRED)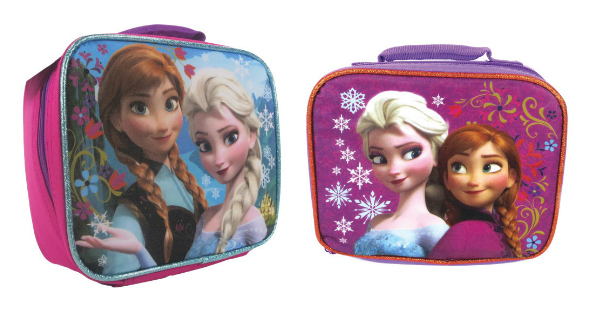 It can sometimes be a struggle to get kids to eat anything at all, let alone healthily. Why not make it a little more enticing by introducing their favourite characters to meal time? Best Buy has a couple of Frozen lunch kits clearance prices for $7.97. On top of that, an additional 30% is automatically deducted from kitchenware clearance items, dropping the price to just $5.85.
Kids have a special knack for misplacing the oddest things and that especially includes anything taken to school. Why spend $15 on a lunch bag that might never make it home? I saw these Frozen Lunch Kits and thought, lunch bags have come a long way since I was wee.
One bag is bright pink (of course) and features a large, colourful graphic of Anna and Elsa. The other kit is purple and decorated with snowflakes, flourishes and the Frozen girls, but a different design.
For less than $6, you can buy both and then your little girl won't have to choose which she likes best. You'll also have a spare if one mysteriously disappears.
Best Buy ships orders of $25 or more for free so you'll have to top up your cart a bit to take advantage of that. Take a gander at the test of the Clearance Kitchenware as the extra 30% will apply there, as well.
(Expires: Unknown)