Free PS4 Game + Other Freebies & Discounts @ PlayStation Store Right Now!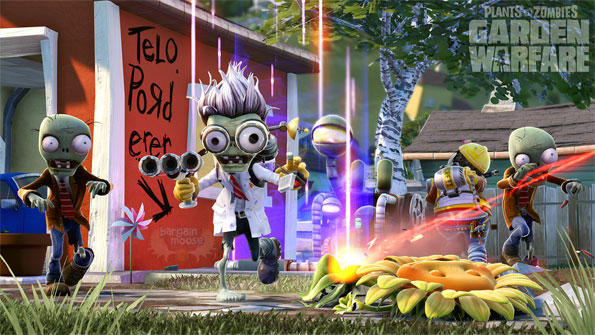 Sony's PlayStation Experience has been ongoing all day today in Las Vegas after announcing that a couple of games and special discounts would be going live this afternoon, it looks like they have made good on their promise! This week-end only, you can get 3 free games (one for each PlayStation platform), along with a couple of select discounts. Keep reading to find out more.
Although only available on select PlayStation platforms, here's a list of the freebies that you can score as of right now:
PS4: Plants vs Zombies Garden Warfare
PS3: Mirror's Edge
PS Vita: Need for Speed Most Wanted
Only available for the PlayStation 4, you can also score the following game rebates:
Grand Theft Auto V & free Bull shark cash card for just $69.99
The Last of Us Remastered just $38.49
Dying Light Ultimate Edition: was $79.99/ now $71.99
Keep in mind that you might need to sign into your PlayStation account in order to view these freebies and deals.
I have to admit that Plants vs Zombies isn't a game that I would normally ever even consider buying but since it's free, I'll definitely be giving it a whirl. This game is usually priced at $39.99. It looks like the perfect lazy week-end game to play, especially since GameSpot has given it a good rating of 7/10.
However, if you're looking for something with more of a story, then The Last of Us Remastered is definitely worth its current discounted price tag. At Best Buy, The Last of Us Remastered is currently 54.99. I haven't played it myself as I'm not the biggest zombie fan, but I have had to endure my hubby playing it and on top of stunning graphics, the story is well worth exploring as well.
Hurry to download these because although they are supposed to be available during this week-end only, you simply never know when they might expire. Even if you don't plan on playing any of these game this week-end, just download them real quick to have them when you do have time to play.
(Expiry: 7th December 2014)