Exclusive Koala Logic Coupon Code: $10 Discount for New Customers!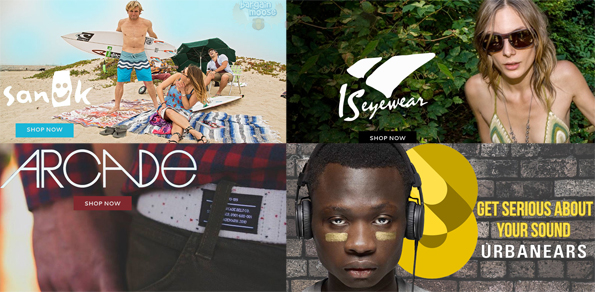 Koala Logic is a Canadian sportswear retailer which we have mentioned here on Bargainmoose, once before, when Eva found a great deal on snowboard pants. We previously had an exclusive coupon code for $10 off $100… but I was emailing the company this week and they offered a new $10 coupon code – this time it has no minimum spend required! The only catch is that the coupon is for new customers only, so it could be a good time to try out their store.
Click here to use the Koala Logic coupon code online now
Coupon Code: bargainmoose
Discount: $10 off for new customers
Expires: Unknown
Koala Logic Canada sell a number of top brand names which I am sure you've heard of, such as Sanuk, Rip Curl, G-Shock and Saxx. But there are a ton of other brands on there too, many of which I am not familiar with such as Osiris, Crooks, IS Eyewear and more.
The Westbeach items are currently on sale for up to 70% off, so you might want to have a scroll through those items. The $10 coupon code should also stack on top of the 70% sale items too. A couple of steals from the Westbeach section are:
These aren't exactly a "deal" as such, but look at these instance socks! The designs are amazing, with one of my favourites being the Faramones here – aren't they fantastic? OK, $16.99 is probably a bit more than I would personally pay for a pair of socks, but each to their own. :)
Canadian Shipping
If you spend less than $75 on Koala Logic, you'll have to pay a little extra for shipping – it depends on what you buy. Just pop something in your cart and you will see the shipping fee. For example, this IFound Typo Beanie which was $9.99 actually becomes ZERO after the coupon code. Then, shipping to Ontario was $14 – so it probably doesn't make a heck of a lot of sense to make such a small order. If you spend $75 or more then your order will ship for free – consider this when placing your order.