Elora Label Co. Canada: 10 Free Heart Labels w/Every Label Package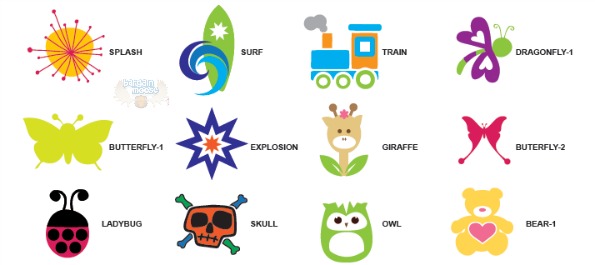 Elora Label Co. Canada is offering 10 free heart labels with the purchase of every label package this month. This offer cannot be combined with other offers and is not available for fund raising.
I absolutely love labels, they just make so many things easier and much more organized.
I believe the most important labels at Elora Label would be the Medical and Allergy category that is $19.95. The package includes 24 labels in total, of either allergy or medical that can be customized with your name, phone number and condition. You just peel and stick wherever they are needed. These would be great for children, especially at school or even camps.
The Starter Set is perfect for any little ones starting school and is only $24.95. I can't even count the times we lost items and never retrieved them. The kit includes 46 labels in total, featuring 14 slim stickies, 12 shoe stickies, 20 tag stickies and 1 bag tag. No more lost hats and mitts, etc.
The Supreme Set is probably the best value at $47.95. This kit includes 12 shoe stickies, 40 tag stickies, 40 slim stickies, 10 shape stickies, 24 little circle stickies and 2 bag tags. Children love stickers and would easily be able to recognize their belongings because of their customized stickers.
All labels can be personalized with icons and backgrounds, names, colours and more. The label products are all 100% guaranteed, UV resistant, dishwasher, microwave and laundry safe, although you should wait at least 24 hours before laundering or washing labels after application.
Don't forget about your ten free heart labels with purchase of any one of these kits and be sure to visit our Elora Label coupon page for an exclusive promo code giving your 10% off any label order as well as free shipping. Our exclusive promo code can be used on top of the 10 free hearts offer :)
(Expiry: 28th February 2013)