Ella Bella Canada Coupon Code: Extra 20% Off Sale Items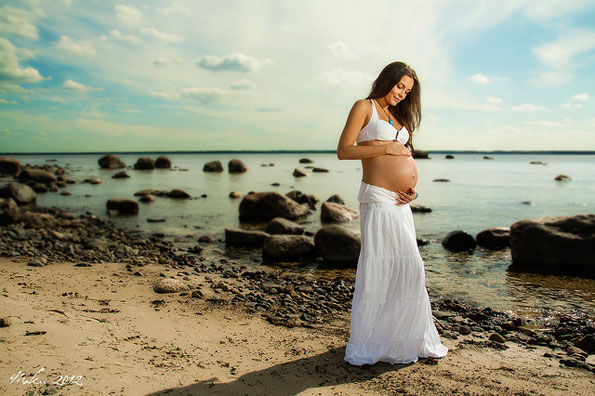 From maternity, to baby and even nursing items, Ella Bella has it all. Better yet, use their newly released code below to save an additional 20% on all merchandise that is already on sale.
Click here to shop @ EllaBella.com now
Coupon Code: EXTRA20
Discount: extra 20% off sale items
Expiry: Unknown
When I was pregnant, the only store I shopped at was Thyme Maternity. It's a great store but their selection is rather limited and prices are high for the most part. With Ella Bella promotion though, you can get a variety of great merchandise at a great price. Take for instance the Aphrodite maxi dress: it's only available in a medium but it's already reduced to $39.99 (reg. $110) and comes further down to $31.99 -- that's 70% off the original price!
During pregnancy, a pair of comfy pants is also absolutely essential and the fluid pant definitely looks like it could fit the bill. Originally priced at $85, it's already down to $59.99 and gets further reduced to $48. On the picture, the model is wearing a flat shoe, though you could also try it with a high heel. Just keep in mind that yes, feet do indeed swell, especially in the third trimester!
There are also plenty of baby and even nursing items to pick from, like the infant booties KINA available for infants up to three months old. They come down to $24 (reg. $49)  and are made from New Zealand lambskin, which is reputed to be ultra soft. Obviously baby wouldn't be able to walk in them but these would be perfect for any newborn or any kind of pictures in general. They could also be great as a baby shower gift! :)
I'm a huge fan of all things shiny (and really, what girl isn't?) and I'm seriously tempted to get the rhinestone piggy bank on sale for $49.99 (reg. $89). It comes further down in price to just $40 and would be the perfect addition to my little girls' nursery.
I also spotted the Kushies Urban Traveller for just $72 (reg. $135). This nifty bunting blanket comes in either pink or taupe and is actually as high as $129.99 at Toys R Us!
Keep in mind that all of the items you purchase with the use of this code will be final sale.
Shipping is free on orders over $75. Love Ella Bella? Sign up on the Ella Bella coupon codes page to have all of their latest promotions delivered straight to your inbox as soon as they are released.
(Image Credit: Margus Kulden)