EB Games Trade In Deals - Up to $70 in Credit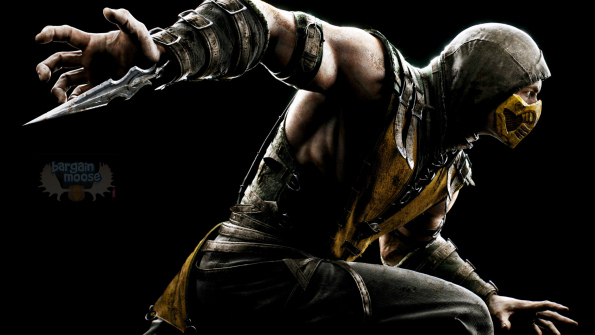 EB Games has three special trade-in deals for PS4, XB1, XB360, PS3, PSV, WiiU, and 3DS games. All these deals will make your games worth more money towards other games or in credit.
There are three offers on right now. First of all, the trade more get more offer is one of EB Games' best deals. With this offer, the more games you trade in the more bonus credit you will receive. Here are the three tiers:
Trade in 3 games, Get 10$ extra in-store credit
Trade in 5 games, Get 20$ extra in-store credit
Trade in 7 or more games, Get 30$ extra in-store credit
Each of these games has to have a trade in value of $3 or more. Just throwing this out there, but if you trade in seven games worth $3 each, usually you would get $21 credit. With this promo, you will receive $51 instead. This is really the best
Now, if you are trading in games with individual trade credit of $10 or more, then you may wish to use the following promotion. Trade in 3 games worth $10 or more to receive $70 credit towards the following game titles:
Bloodborne
Mortal Kombat X PS4/XB1
Project Cars
Above, I have linked to the specific games eligible for this promotion. It is a pretty extensive and varies by title and console.
Now, there is a third offer and this cannot be combined with any other offer. Receive an extra 30% in-store trade credit when you trade in your games towards the pre-order or purchase of the following titles:
Dark Souls 2 Scholar of the First Sin
Xenoblade Chronicles 3DS
MLB 15: The Show
Project Cars
Mortal Kombat X PS4/XB1
Bloodborne
As you can imagine, this is an in store only deal. With spring here, now is a great time to clear out your old games and make room for new titles. In fact, I have a few games sitting around that I never play. Unless it is a new title, it is pretty hard to resell games for any decent amount of money so this trade in offer is pretty good. I can reinvest that money into one game I want and really offset or eliminate my cost.
(Expiry: 3rd May 2015)