Disney Infinity 2.0 Marvel Super Heroes Starter Pack (All Game Systems!) Was $60 | Now $20 (FS @ $25) @ Best Buy Canada (EXPIRED)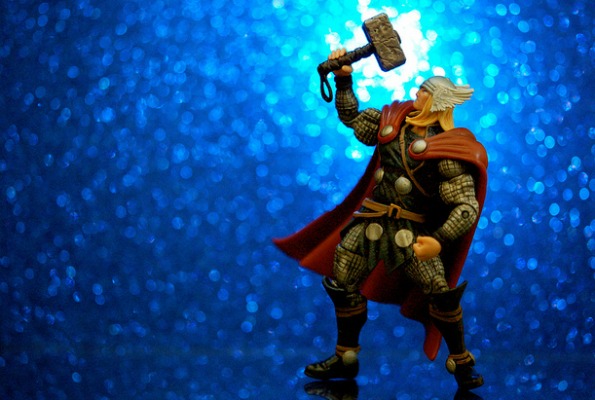 Best Buy Canada has the Disney Infinity 2.0 Marvel Super Heroes Starter on sale across all gaming systems. This starter pack was $60 but is now only $19.99, the lowest price we have seen this set yet!
The Disney Infinity set is so incredibly cool. I really like this new trend of buying figurines that unlock special powers and more characters across a variety of games. Right now, you can grab a Marvel starter pack at a fraction of the cost to add to your toy box universe. This is the 2.0 version, not the 3.0 version that is newer on the market, but this set is still full of many hours of game play. This set is also expandable with many additional characters available separately. Your set will include the following characters.
You will also receive the following other items in your starter pack:
Infinity Marvel Super Heroes 2.0 Game
The Avengers play set piece
Infinity Compatible Base
Toy Box Game disc
This game is available for $74.96 across all game systems at Walmart.ca. Toys R Us Canada only sells this for Xbox 360 retailing at $74.99. EB Games Canada only has this available for PS4 at $74.99.
At Amazon.ca, each gaming system has a different price. Depending on your gaming system, you can save quite a bundle:
Nintendo Wii U- $19.99
PlayStation 4- $19.99
PlayStation 3 $49.99
Xbox 360- $69.95
Xbox One- $39.99
You can see that Amazon Canada has matched Best Buy Canada's price on two select gaming systems, but not on all. Either way you are getting a stellar deal that is half of what we have seen it priced previously.
Over on Amazon Canada people who bought the game mention that this set is ideal for younger children. The happiest customers have children who are age 3-7, but they also mention repeatedly this is fun for the entire family. The reviews on Best Buy Canada are mixed, and all straight to the point.
New heroes and new worlds add to the original adventure and kids love it!
Shipping is free if you spend $25, and this game is close all on its own. If you order this game alone, then your shipping costs is $4.99 for a grand total of $24.98. You can add this small filler, the Gud Orange Petalooza Body Lotion which is a Burt's Bees Brand lotion selling for $5.28. That brings your order to a total of $25.27 and your order will ship free. For twenty-nine cents, I would pick up the lotion or an alternative small filler that is as close to $5.01 as possible.
Image Credit: JD Hancock
(Expiry: 2nd July 2015)