Dell Canada: Watch Dogs - Now $58 (PS4/ Xbox)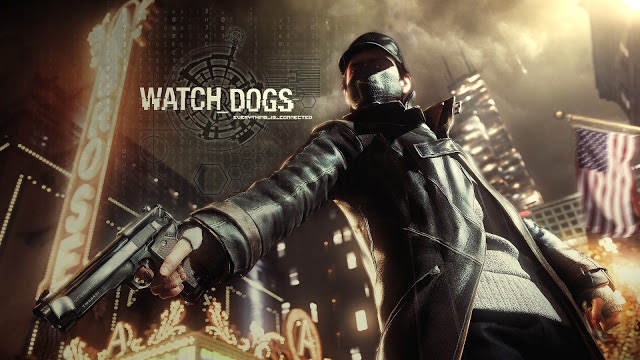 *Gasp*! Watch Dogs just came out and yet it's already on sale at Dell Canada! This is particularly shocking because newly released games can usually only be had at their full regular price of $69.99 and yet you can get this action-adventure Ubisoft game for just $57.99.
Despite the fact that Dell is showing this game as being from $59.99 with a current discount of $2, this is actually the lowest price available right now as all of the other major competitors like Best Buy, Amazon and Future Shop all have it for close to $69.99.
Very similar to Grand Theft Auto, it's a single-player game play that focuses on the story of a hacker who can manipulate the city by gaining access to surveillance cameras, controlling trains, stealing banking information etc. The player has to walk or drive around the city, performing a variety of missions with the goal of avenging the main character's niece, which can either be played in antagonism of the law or by following the rules.
Overall, Watch Dogs has already generated a tremendous amount of positive reviews, which have praised the cleverly-designed missions and action graphics. In fact, even GameSpot has given it a rating of 8 out of 10, while IGN rated it 7.5 out of 10. These may not be full ratings of 10 out of 10 but they are still good enough to make me want to try this game. I'm particularly excited about the possibility of hacking the city and going against the law. Plus, Ubisoft also has a really good track record for created enthralling games with notable titles such as Assassin's Creed, Batman, Far Cry, Just Dance, Prince of Persia, Rayman, Resident Evil 4, and many others. In fact, they have also produced more than 30 Tom Clancy games like Ghost Recon, Rainbow Six and Splinter Cell, with numerous instalments of each.
Father's Day is coming up quick but it isn't just a special occasion for your own father as Watch Dogs could make a great gift for a spouse who has just become a new daddy. ;) But hurry because this awesome deal expires soon and you won't even have to pay shipping fees as Dell always offers free shipping.
What about you Moosers? Would you pick to play for or against the law?
(Expiry: 6th June 2014)
(Image Credit: 2 Top)