Chapters Canada: K'nex Toys 30% off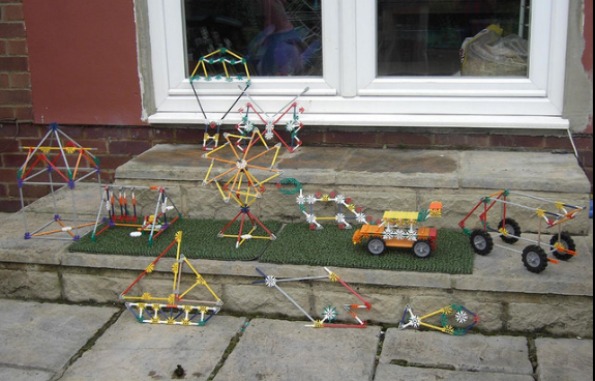 One of my favourite childhood toys is on special right now at Chapters Canada.  Save 30% on all K'nex toys for a limited time only.
These were one of my favourite toys to play with as a kid and I still love them as an adult with kids of my own now.  When I was teaching, I had a huge box of them in my classroom and they were a very popular toy to play with.  I like them because they encourage creativity, problem solving and help with fine and gross motor skills.
Along with these K'nex sets, you will also save 30% on their tinker Toys and Lincon Log set which are also great toys. This K'nex super value tub that was $24.99 and is now $17.49 would make a perfect Christmas or birthday gift. My boys would love this Nascar Dupont transporter K'nex set that was $24.46 and is now just $17.46. They didn't have any cool sets like this when I was a kid!
As for the cost of shipping, Chapters Canada offers free shipping for all orders of $25 or more.
(Image credit to Derek Richards)
(Expiry: 23rd September 2013)