BOGO 50% off Our Generation Dolls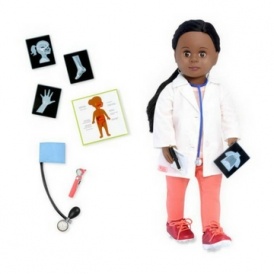 Know someone obsessed with Our Generation? These dolls are realistic, fashionable and fun, and chances are they'll be up high on at least a few Christmas lists this year!
If you're looking for Our Generation dolls and accessories, Mastermind Toys has them for buy one, get one 50% off right now!
Matermind Toys also gives away this pro tip: Our Generation outfits and accessories fit 18" American Girl dolls – and they're a fraction of the price!
Here are some you won't want to miss:
Looking for other dolls? Corolle is also on for buy one, get one 50% off!
The 50% discount will be taken off the second lesser- or equal-price item.
Both sales end tonight, so make sure you shop them while you can!
Shipping is free on orders over $49.