Beyond The Rack Canada: Get Over 50% Off on Lil' Rider and $10 Off Credit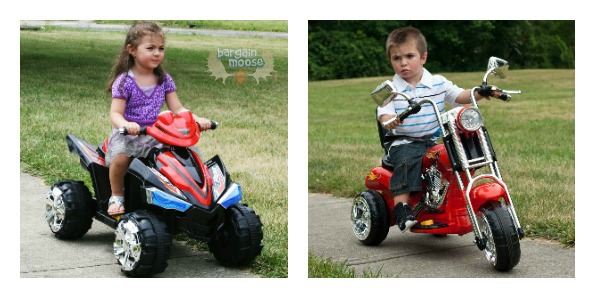 Beyond the Rack Canada has a sale on Lil' Rider ride-on toys for kids, with over 50% off on some items. If you are a new customer, you can also get a $10 off account credit for Valentine's Day.
Click here to shop @ Beyond The Rack
Coupon Code: VALENTINESDAY
Discount: $10 Off
Expiry: 17th February 2013
Are you ready for those warm Spring days where you'll spend all of your time outdoors with your little ones? I have a garage ready to be unpacked with various items to keep my child busy while they play on the sidewalk with their siblings and friends.
One of our most favourite ride-on toys of all time is the "plasma-type" car. Using their feet to propel themselves forward, while easily steering with their bodies, this is a great toy that will wear them out in no time. My two-year old easily uses this toy and my five-year old still loves it, so this toy will get many years of use. It is durable and they'll love that they are the only firefighter in the neighbourhood with this Firefighter Wiggle ride-on car. Only $29.99, regularly $65, with coupon code.
If your child wants to be really cool and needs some speed, this Black Harley Style Wild Child Motorcycle is the bomb. At a whopping top speed of 3 m.p.h., your toddler will cruise the neighbourhood in style as he/she lights up the headlight and activates the sound effects. Only $99.99, regularly $220, with coupon code.
All of the kids in my neighbourhood have Jeeps. They ride them along the paths and up and down the sidewalks. This Land King Jeep is a great price at only $189.99, regularly $415, with coupon code.
Shipping is $11.95, but if you are ordering more than once that day, get free shipping on your other purchases.
Expiry: 11th February 2013
Check out the other Beyond the Rack coupon codes on the Bargainmoose forum.