Best Buy & Future Shop Canada: 71% Off Safety 1st Toddler Potty Training Bundle - Now $23 (+ Free Shipping!)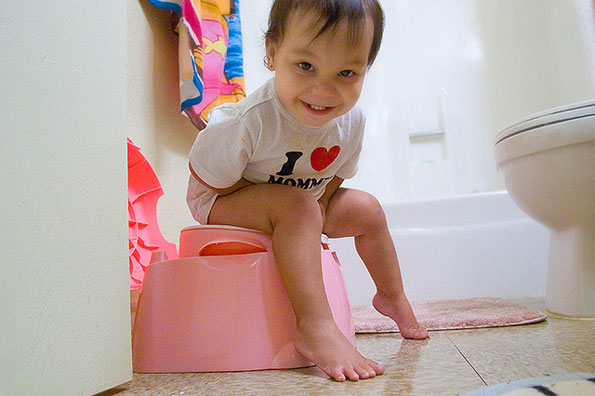 Has the time come to potty train your toddler? Then grab the Safety 1st toddler potty training bundle on sale for just $22.99 at both Future Shop and Best Buy. It was originally priced at $77.99, which puts it at a 71% discount!
Cheaper potties like the Summer Infant Lil Loo potty, which is $14.99 at Toys R Us but is out of stock right now, are definitely among the top potty picks as they're very simple, but I actually prefer the Smart Rewards potty. On top of looking just like a real toilet but on a smaller scale, it also features a rewards system as it gives the child a sticker for each successful use. Plus, it also plays music!
It comes with:
Smart Rewards Potty
Step stool
Safety Set of 9 outlet caps & 4 cabinet latches
In fact, here's what someone had to say about it on Toys R Us' site:
I love this potty. I was not sure what I should be looking for when I got it, but it is perfect. My son started going on this potty at 20 months. He sings the songs with the potty and he just LOVES that he can flush it just like a big potty. I would recommend this to everyone!
Even better is that you won't have to worry about your child playing with the toilet paper because the potty has a toilet paper guard to keep both kids and pets from unravelling it. There is nothing more that kids love doing more than creating a mess instead of getting down to business, so this is definitely a great feature to have. Plus, you won't have to worry about getting locks for the cabinets as it comes with a set of 9 caps and 4 latches. It does seem like a lot for just a bathroom but you can either use it in a second bathroom if you have one or one other cabinets in the house like in the kitchen.
Just the potty itself is $28.86 at Walmart and $34.99 at Toys R Us. In fact, even the stool is $15.97 at Walmart! So, not only is Future Shop's deal a better one but it also comes with bonus items.
Shipping is also free for this potty training bundle as Future Shop automatically ships all orders over $20 for free.
(Image Credit: Todd Morris)
(Expiry: 7th August 2014)