Best Buy Canada: Up to 25% Off LEGO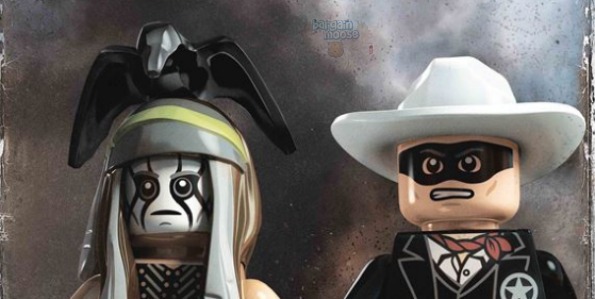 Best Buy Canada is offering up to 25% off the popular LEGO brand of building blocks.
The LEGO City Police Pursuit (4437) is one of the best LEGO deals at Best Buy. Originally $19.99, the police set is now on sale for $14.99. The set includes a forest policeman mini figure, robber mini figure, police ATV, robber off-road vehicle, gold bar, money bill, and a crow bar. I price compared this set with other stores and here is what they have it for:
$19.65 @ Amazon.ca
$19.99 @ Toys R Us Canada
$19.86 @ Walmart Canada (OOS)
Next, I chose the LEGO Ninjago Garmatron (70504) because it has a very good discount and looks to be a fun little device. Originally $49.99, the set is now on sale for $36.99, which means it also receives free shipping. The set includes three mini figurines, several weapons, the ice shooter, and the battle machine, Garmatron. I could not find the set many other places in Canada, Chapters Indigo alone seems to sell it and their price is $49.95.
I have not seen the Lord of the Rings for some time, but I am trying to remember a pirate ship in the movies. Do you remember one? Anyway, this LEGO The Lord of the Rings Pirate Ship Ambush (79008) was $129.99 and is now on sale for $109.99. This is a huge set and I just want it because three of the mini figures are some of my favourite companions: Aragorn, Legolas Greenleaf, and Gimli. I found this set at Chapters Canada for $129.95 and at Amazon Canada for $159.99.
This LEGO The Lone Ranger Silver Mine Shootout (79110) would also be a very interesting set to own. I wish I could just steal Tonto right out of the set, he makes the coolest looking Lego mini figure ever - complete with the dead raven. In fact, all the mini figures in this set look awesome. Originally $89.99, the set is now on sale for $71.99. Chapters and mastermind Toys both have this set still priced at $89.95, but Amazon Canada comes in a very close second at $72.19 from a secondary seller but there is only one in stock.
There are many other sets on sale as well. Some of these sets will sell out quicker than others; you know how popular LEGO is these days.
Receive free shipping on orders of $25 or more.
(Expiry: 29th January 2015)