Baby Wisp Canada: 50% Off 5+ Itzy Glitzy Hair Accessories (EXPIRED)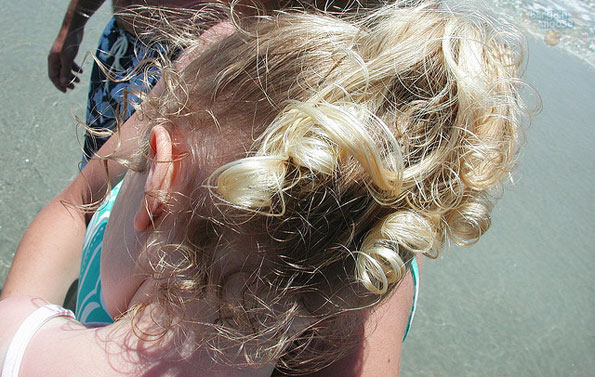 Deck your little girl's hair with some new accessories from Baby Wisp as until the end of the day on Monday, you can save 50% off the purchase of five or more items from their Itzy Glitzy collection. Keep in mind that this deal works in packs of fives, which means that you will save 50% for every five products that you get.
Baby Wisp is actually a store that has never been blogged here on Bargainmoose before. They're a Toronto-based boutique that has been selling baby and toddler hair clips, headbands and other hair accessories since 2008.
Their current promotion is actually quite awesome because I don't know about you, but I can never keep myself from buying just one kind of hair accessory anyways. It gets to be too fun to add several and the best part about it is that by getting five, you end up saving quite a lot.
The only downside is that shipping is at a flat rate of $5.95 per order but the savings you will accrue from the 50% discount will end up paying for that fee anyways.
The cheapest accessories I found are the small snap sequins stars that are currently already on sale for $1.99 (reg. $5.95). Other accessories range in price from $3.95 to $4.95, $5.95 and the most expensive product in the Itzy Glitzy collection that I found is the mini latch glitter velvet tuxedo bows for babies that are priced at $29.95. Personally, I would never pay that much for hair bows but I would definitely consider getting them with the 50% reduction as they would come down to $14.98 for five glittery bows that would be perfect for special occasions.
Earth Day Special
In honour of Earth Day, which is this Wednesday on April 22nd, Baby Wisp is also offering two limited edition hair accessory packs for 15% off their original prices:
Both of these were originally priced at $9.95 but are now down to $8.45, but no word on when this deal expires. Each pack comes with five cute little bows on snap clips in a variety of colours.
There are no Baby Wisp coupon codes to combine with this promotion now but make sure to keep an eye on these in the Bargainmoose forum.
(Image Credit: Smithereen11)
(Expiry: 20th April 2015)