Monster High Deuce & Toralei Dolls Were $30 | Now $10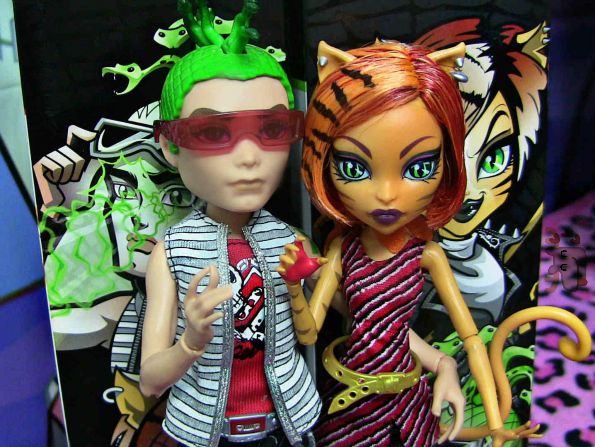 I collect Monster High Dolls but I will not spend over $10 per doll so my options are usually quite limited. However, both the Monster High Ghouls! Alive Dolls - Toralei and the Monster High Ghouls Alive! Deuce Gorgon Doll are on sale from $29.94 down to just $10 each. You can get each doll shipped to your local Canada Post outlet for free (or a Grab & Go location).

For me, any Monster high doll under $12 is a real treat so these two dolls now only $10 each are an absolute steal. These dolls are different from your usual dolls in that they have sounds and lights to suit their personalities!
The Toralei doll shows her cat side with feline moves, glowing eyes, and her signature "meow" sound. Deuce Gorgon doll features serpentine steps, lights, and iconic phrases and sounds. Essentially... these are Monster High dolls that talk, have additional moving parts, and light up! That is why their original price was $30 per doll and you can now get 66% off these cool dolls.
Each doll comes with a great outfit that is a modified version of their original outfit. They also each come with a stand for display purposes.
While I am not into the boy dolls (even though Deuce has cool hair) I am considering adding Toralei to my own collection. I love cats and already have one feline so this would make a great feline companion doll.

For those who are a fan of Deuce, then you will want to pick up this doll for all the cool features. One reviewer said:
My daughter loves her Deuce doll. His eyes light up with his stone cold stare. She has collected all the GHOULS ALIVE DOLLs
His snakes moving also tends to be a favourite feature as well.
For only $10 per doll, you cannot go wrong with these Monster High dolls. I suggest buying both at this price and then sticking them under the tree for your Monster High loving child or for the collector in your family.
(Expiry: Unknown)