(81% off) Michael Jackson Toddler Costume only $5.66 @ Amazon! (EXPIRED)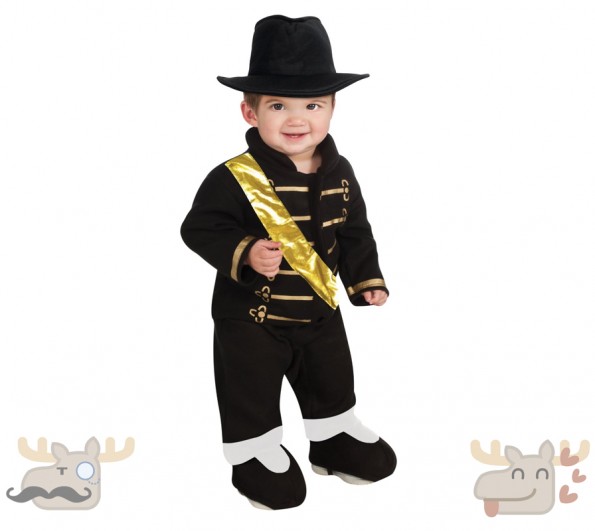 While browsing Amazon for goodies this morning, I stumbled upon this Michael Jackson toddler outfit and I just had to share. The fact that it is 81% off plus the fact that it is super-cute means I just have to write about it! The item is the black Rubies Michael Jackson Ez-On Romper Costume, originally priced at $29.99. But if you order it from Amazon.ca right now, you can get it for only $5.66 – that's a steal!
As for shipping, most of you are well aware that Amazon.ca's free super saver shipping threshold is $25. But for those of us who already have Amazon Prime, then we can grab this right now and not have to worry about shipping anyway.
As I write this post, Amazon say that they have 5 in stock and more are on the way. So even if those five are sold, you should still be able to back-order and just wait a little longer on receiving your kid's costume. If you are interested in this costume, buy now and don't wait. Amazon are notorious for raising the prices on a whim.
The black Michael Jackson Ez-On Romper Costume is actually available in two sizes; newborn and infant. However, the newborn outfit is not on offer – only the infant size is available for this price. The infant outfit will fit a child up to 22 pounds and 30 inches. Have a measure of your little one and see if they will fit. :)
If you have kids and you are anything like me, then you will have a designated dressing-up box somewhere in your house. Contained in this box is everything from scraps of old patterned materials to proper "bought" outfits like this one, as well as countless accessories such as eye-patches and stethoscopes. This could be a good little addition to the dressing-up box.
I am a firm believer in ordering kid's clothes in advance and then having them in the closet for when they are needed. This way, I can score fantastic bargains and save a HECK of a lot of money on the children's outfits. If you have a young toddler who would fit this sizing, I'd recommend you grab this Michael Jackson outfit now and put it away for Halloween. I think it's super-cute, eh?
(Expires: Unknown)