50% Off Minecraft 6'' Vinyl Figures - Steve & Creeper - Now $17.50 @ Chapters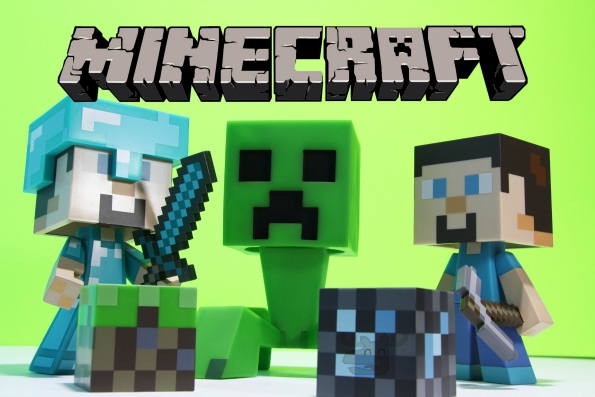 Are you still looking for the perfect Minecraft present? Look no further than these authentic Minecraft 6'' Vinyl Figures of Steve and Creeper. Originally $34.95, each figure is now discounted to $17.50 at Chapters Indigo Canada. Receive free shipping on orders of $25 or more.
Price comparisons are important when you are looking at purchasing such a popular toy. I found these same vinyl figures on sale for $24.93 @ Walmart Canada, $23.97 @ Toys R Us, and $25 (Creeper) and $23.99 (Steve) @ Amazon Canada. That means your next closest competitor is still $6.47 above the price at Chapters.
These figures each come with pose-able parts. Both Steve and Creeper have ball-jointed heads and Steve also has movable arms. Happily, each vinyl figure also comes with some accessories for play time. Steve comes with a pick-axe to show how much he loves mining as well as a 2" dirt block accessory. The Creeper comes with a 2" diamond block accessory.
These toys are designed for ages 6 to 12, but also work well as gifts for older Minecraft fans. As the figures are vinyl, they will become display pieces once your child no longer plays with them. They also work as display pieces for older fans.
i do have to say that I was surprised at the original price for these little figures. However, officially licensed merchandise for one of the most popular games out there is bound to be a bit expensive. I rarely go for knock-offs as the quality tends to lack, so sales are my best friend. One of my professors from university is constantly on the lookout for deals like this as his son is a huge fan of Minecraft. His son is also around 10, so plush is not exactly his thing right now. Therefore, vinyl figures like these are more suited to his age.
(Expiry: Unknown)