50% Off $29.99 Barbie, Monster High, Ever After High Dolls @ Toys R Us Canada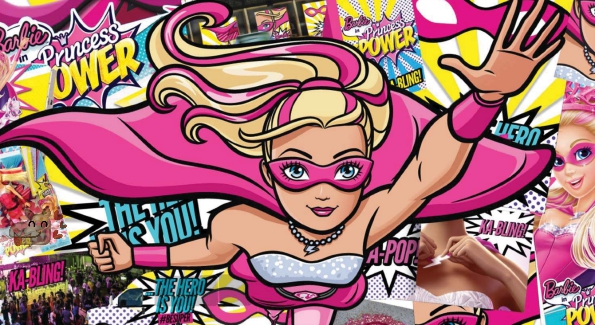 Today is the last day of Toys R Us Canada's 1/2 price deals and I wanted to remind Moosers that they can score some devilishly good deals still. Until the end of today, receive 50% off all Barbie, Monster High, and Ever After High dolls that retail for $29.99. After discount, each doll is just $14.97. Many of these dolls you can buy online and pick up in store for free. Shipping to your home is free on $49 or more.
Like LEGO, Barbie never seems to lose her popularity with young kids. I think this Barbie Princess Power 2-Doll Giftset- Barbie and Ken would make the perfect gift for a young fan. I love how the company incorporates the super hero theme with Barbie and Ken. Better yet, you get two dolls for only $14.97, which averages out to around $7.50 per doll for a Barbie and a Ken. Great value!
If you are looking for another set that offers great value, then purchase the Barbie Chelsea Clubhouse for your Barbie dolls. This is a great little accessory for a good price.
I actually went in store to check out this deal, hoping that my local store would have one of the Monster High dolls I want. No luck! However, I was really tempted to buy the Monster High Gloom 'n Bloom Jane Boolittle Doll after I saw her in store - she is even more gorgeous in person! I really like the tone of her purple skin and how well her entire outfit goes together. Originally $29.99 and now just $14.97, she was really calling out to my wallet.
I also have to say, the new circus themed Monster High dolls are AMAZING. I nearly bought the Monster High Freak du Chic Twlya Doll because her boots are just sky high and she looks darling in her clown outfit.
I wonder if the Ever After High dolls would look good with the Monster High dolls. Like, do they have the same head size? I rather like this Ever After High C.A. Cupid Doll with the bow and arrows, and really awesome wings. The detailed feathers are just awesome.
Stock up on toys for Christmas or give them to your child over a birthday or two. These dolls are a great deal right now.
(Expiry: 13th September 2015)